First photos of the trophies captured in the cauldron and of the vehicles destroyed there started to appear on the net.
Everything new that will appear today I will add here.

UPD: More photos of abandoned and destroyed vehicles of the junta were added, the corpses of soldiers and the photos of those who managed to survive.



This sign reads "Ruin" and it is obtained by rearranging the letters in the sign that used to read "Ukraine".




And below photos of the stampede from the cauldron from the junta side.




And these ones didn't make it.




More photo.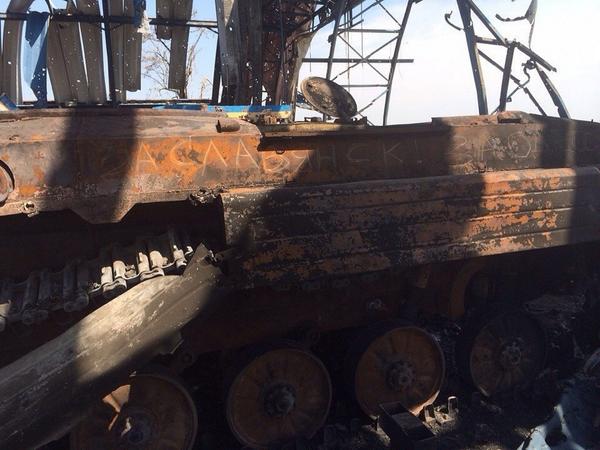 These are the kind of peremogas (n.b. "peremoga" is the Ukrainian word for "victory", recently it obtained a new connotation: a defeat that is presented as if it were victory) that the junta gets these days.

Original article: http://colonelcassad.livejournal.com/1719357.html (in Russian)